Joined

Jun 8, 2021
Messages

16
Reaction score

4
Age

46
Location
Website
SOLD SOLD SOLD
Hi I am selling my
Inspire 2
with the Zenmuse X5s and five lenses - $4750
It is all in perfect working condition and has never been crashed or suffered any rough landings. No vibrations no strange gimbal behavior... it has been super solid and reliable.
-- It comes with an aftermarket hard case that allows the drone to be carried with the X5S gimbal (and lens) attached. It also has a handle and wheels for easy transport.
-- 8 batteries (4 paired sets) that all work great and have no issues.
-- five lenses. The 15mm that comes with the X5s AND the Olympus 12mm f2, Olympus 25mm f1.8, Olympus 45mm f1.8 and the Panasonic 14-42mm zoomer. All lenses
come with the hood and/or rings that give it proper balance when attached to the gimbal and flying. All lenses work great and have no issues.
-- four extra propellers (and of course the four that go on the aircraft... so a total of 8)
-- controller AND a 5.5" crystal sky screen with two batteries and charger. (note - there are small cracks on the back of the CrystalSky that were there when I bought it used.
they have not gotten any bigger since I've had it and they do not have any impact on the use of the screen or any of the other operations of the device.
-- mounts to use the firehouse strobes with the
Inspire 2
. The sale does not include the strobes because I'm using them on other drones still.
-- power brick and 4x charger.
-- two 64gb micro SD cards.
I purchased the Inspire primarily for still photography so it does not have the prores license or any other the other "add on" video formats.
Why am I selling it? After using it for about the last six months I realized for the type of work I do (editorial and commercial still photography on location) this drone was difficult to transport to many of the environments I work in, versus a Mavic Pro or something I can easily fold up in a backpack. Of course the image quality with this is much better, but it does me no good if I'm dead from trying to drag this up a mountain somewhere (or have killed an assistant making them do it.)
It is a fantastic drone, but the trade off between image quality (the
Inspire 2
has a big advantage there) over portability means it just doesn't get used as much.
I am based in Sacramento and would love to sell it locally but I am happy to ship it, you (the buyer) just have to cover the shipping cost.
I am also happy to answer any questions from interested parties.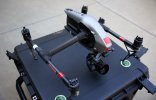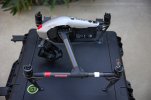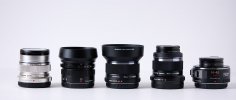 Last edited: