Hey everyone, thanks for looking at my Inspire 1 PRO! I've upgraded to the
I2
X5S, so it's time to pass it off to a new owner. This was my second Inspire 1 PRO that I had as a backup. I rarely flew it unless I had jobs where we needed several drones in the air at a time. It has never been crashed or seen hard landings. It's always been stored in the landing mode case and stored inside. I'm keeping the X5 camera for my OsmoPRO, but the Zenmuse X5 camera MOUNT which supports the X3, X5, X5R, and FLIR camera is still on it.
I paid about $400 for the FPV powered antenna range booster which made a huge difference in range which they say is about 4 miles, although I always kept the drone in line of site so I can only say . On top of that there are 6 TB48 batteries which are all taking a full charge and when they're in storage they're always partially discharged. Feel free to ask me any questions and I'll try to get right back to you.
Thanks!
1- DJI Inspire 1 PRO
1- new propellers
1- 4 battery charging hub
1- battery charger power supply
1- remote controller
1 DJI X3 4K UHD camera
1- Backpack landing mode flight case
1- FPV powered antenna booster for ranges up to 4 miles.
6- TB48 batteries ( between 30 and 80 charge cycles)
3- X3 ND filters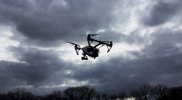 Last edited: