Dear all,
been using the LowePro Inspired Backback for a few Years now and was always a bit unhappy with it's loading capability. After all it's IMHO more a kind of a City/Trekking backback. But I am a Mountaineer, Sports Filmmaker in the MTB Industry so I needed a different solution especially for
# Winter, when there is more extra gear to carry around
# a Backpack that holds a Cendence with Patch Antenna if needed
# a Backpack that holds a X5s
and
a X7s (X5s for low light) if needed
A backpack that is more of a Mountaineering backpack style, with a good fit and a Minimum of 45 L capacity. A Inspire Backpack that could be taken to Mountainbiking, Skiing or Ski-Hiking.
So, for my Nikon Equipment and the P4P I both use the EVOC CP-35, and occasionally I have used the LowePro Rover Pro 45L AW as well.
The LowePro Rover has a Bag System inside the Backpack with different Bags for different Camera Stuff. EVOC has such camera bags as well to fit inside any Backpacks.
When I ran over a left over Endura Helmet Holder from one of my old MTB Backpacks, I combined it with some Edelrid Carabiners and the Rover Pro via it's side adjustment belts and voila there is a new
Inspire 2
Backpack
Does all of the above required, and fits very well to the Back.
I guess it could be done as well with newer Mountaineering Backpacks, and VauDe for example has had similar Bicycle Helmet Holders over the years. Or the local saddler sewing could to that too.
For those who are not familiar with the LowePro Rover Pro 45L AW, it is still available at some camera stores locally, but I don't have any UK or US Links.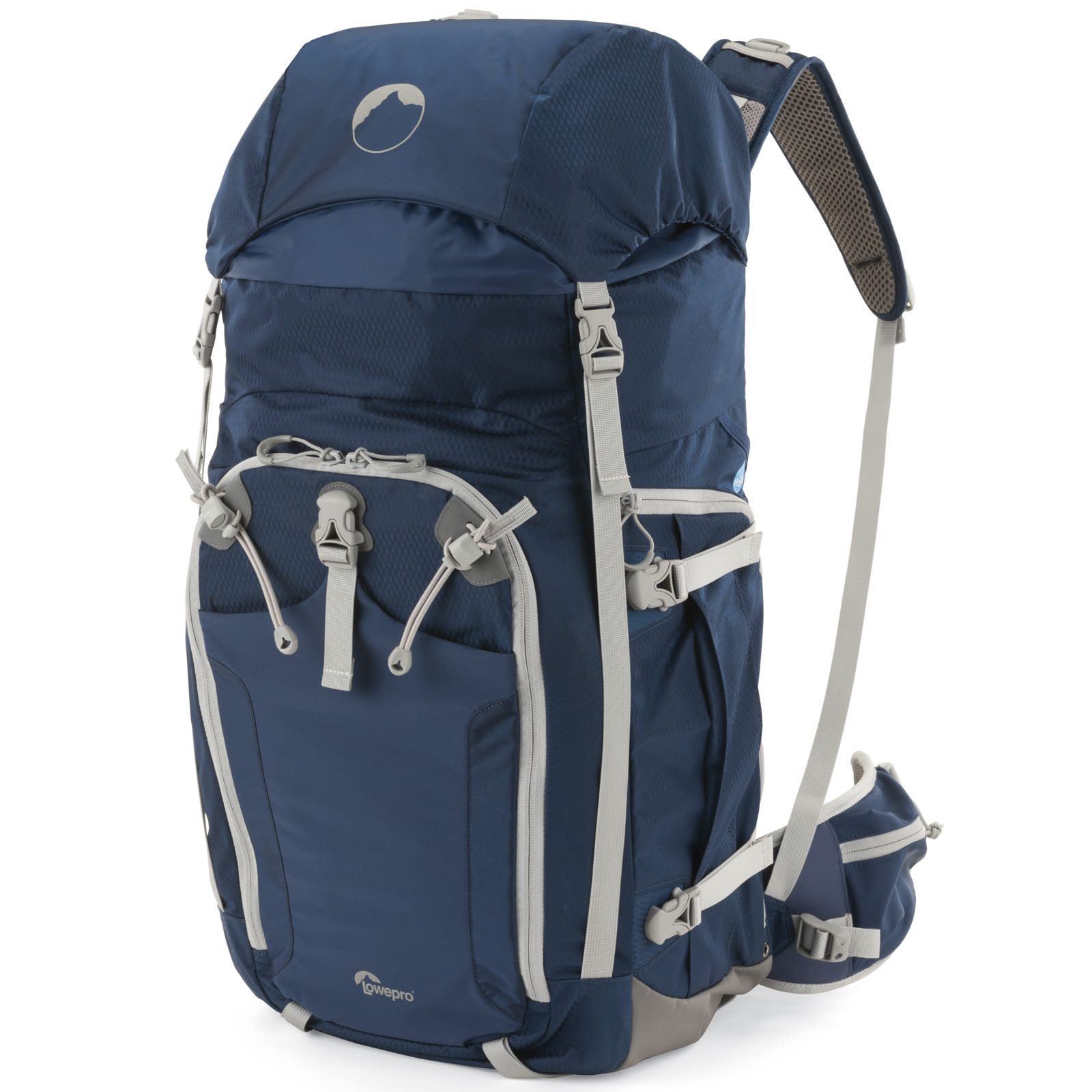 Der LowePro Rover Pro 45L AW ist ein Fotorucksack mit hervorragendem Tragesystem. Außerdem ist die Kameraeinrichtung herausnehmbar, so dass er sich auch als gewöhnlicher Rucksack verwenden lässt.
www.outnorth.de
review:
Equipment Review: LowePro Rover Pro 45L AW - Outdoor Photographer
Here are some images of the "DIY":








Hope it helps for some Inspiration
All the best
Christoph
PS: With several Bags inside the Rover AW this backpack is not so much a Run&Gun backpack, rather for longer work on one location. But the Bags allow for leaving bags out (for example the X5s when not needed on a assignment).