Hey guys, AerialMediaPros has been having issues with competitors using copyrighted photos and webpage material for their own website.
The latest is
Drones
Etc.
making carbon copies of our images and website material to relocate precision ag
NDVI
professionals over to their site. We have worked extremely hard the past 6 months to develop this
camera
conversion, traveling all over and filming different farms and crops with our new NDVI camera for the
Inspire 1
and
Phantom 3
. We have also been working extensively with DroneDeploy to create some really helpful example maps for our ag users. Drones Etc. has recently been taking images and content off our site and posting it with their duplicate branded products, without even bothering to rewrite the website script. As you can see in the images below, the price for the same items is quite steep so it is very possible that their camera has yet to be developed. Any ideas why they would duplicate our products without even having them in stock? Have any other dealers experienced this, is this common practice for new suppliers?

AerialMediaPros.com NDVI Camera Unit Page​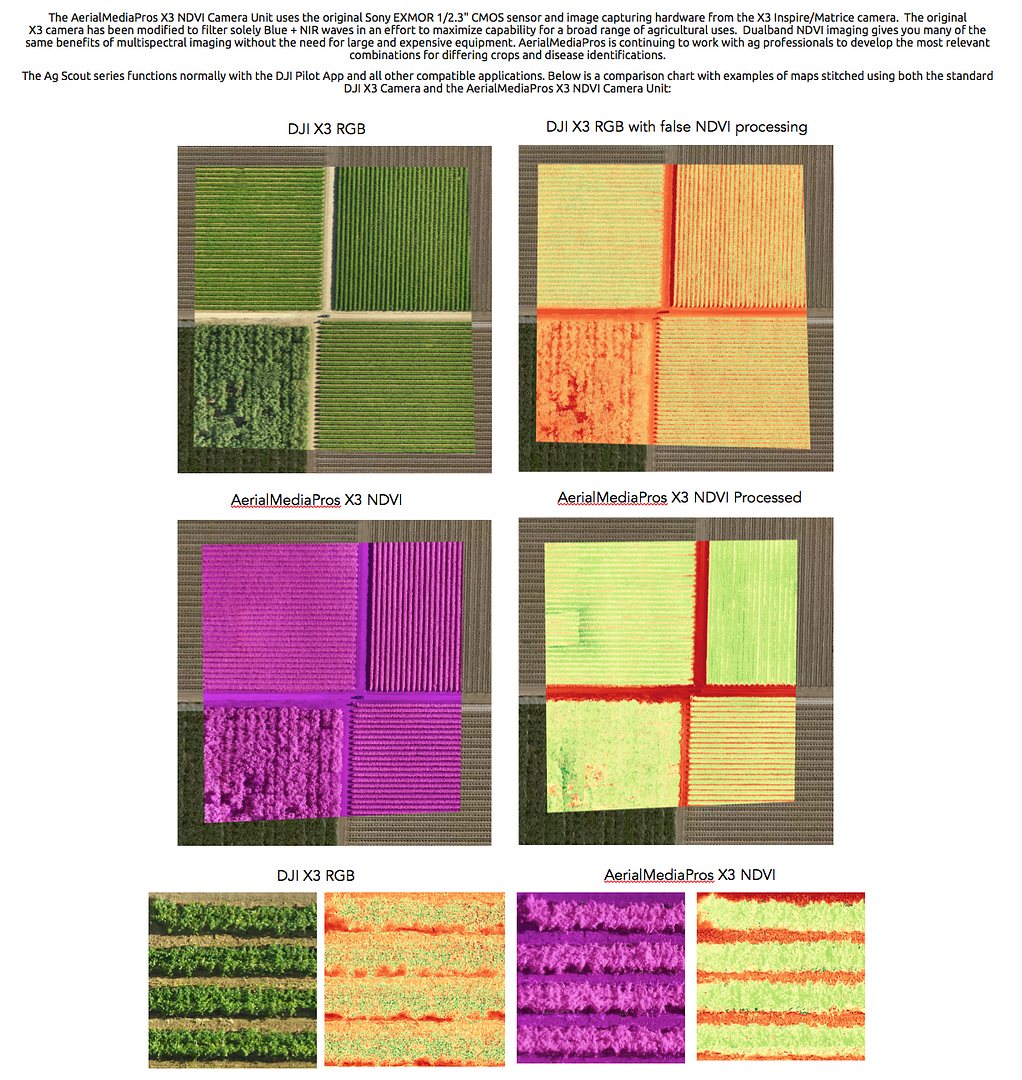 Drones Etc. NDVI Camera Unit Page​